AgenaTrader - the base of our success
After a few disappointments, the AgenaTrader became the platform of our choice for our strategy approach more than 5 years ago (to be precise since September 3, 2014).
The multitude of options up to fully automatic trading have convinced since then.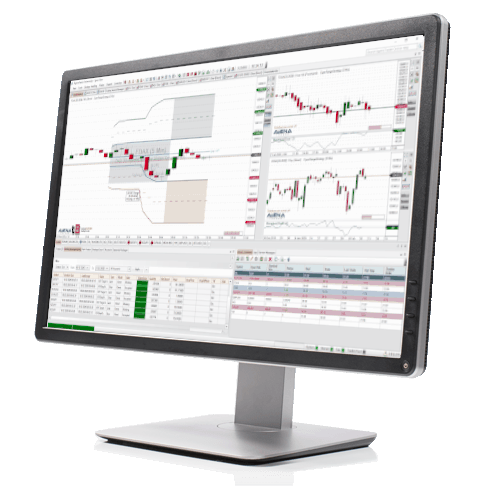 Today we use it in a variety of ways, especially for strategy monitoring.

Take a look at the diverse possibilities of the AgenaTrader with a 30-day demo access without obligation.

The open interface to C # programming, even via Microsoft Visual Studio, gives sufficient scope for extensive developments.

Regardless of whether you want to trade futures, forex, shares, options or CFDs, in AgenaTrader you will almost always find the right solution for your trading needs thanks to extensive interfaces to data feed providers and brokers.